OIGS Outreach Institute of Gender Studies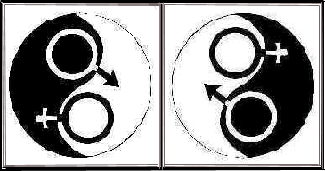 The Outreach Institute of Gender Studies (OIGS) was established in 1975 to advance the understanding of gender identity and role developement with a special focus on alternative gender lifestyles.The last two decades have witnessed controversy over what characteristics should constitute manhood and womanhood in American culture. Traditional forms of gender identity and gender role are being questioned.Crossdressers, dragqueens, transsexuals, and transgendered people of all types are more openly challenging cultural gender stereotypes.

The Outreach Institute provides information and understanding about gender issues by:
helping further personal growth of individuls facing gender related issues
offering support resources for health care professionals working with transgendered clients
advancing the accumulation of knowledge about gender identity and role developement
To accomplish it's purpose, the Outreach Institute creates and oversees a variety of activities. Audiences include the transgendered community, health care frofessionals, and the general public.The Outreach Institute of Gender Studies is a nonprofit corporation in the state of Massachusettes. It was founded by Ari Kane who is its Executive Director.

Activities and Services include:
Gender Awareness Information Network (GAIN)
Gender Attitude and Re-assesment Program (GARP)
Other Outreach Institute services for helping professionals:
Bookstore
Online Brochures
Reservation Information for Fantasia Fair
Calendar of Upcoming Events
Join Outreach Institute!
---
Link to Gender Talk -- A great site for T people, includes replays of live radio shows with Nancy Nangeroni about Transgender issues!
---
Outreach Institute of Gender Studies
126 Western Ave. #246
Augusta, Maine, USA
04330

ajaxamk@aol.com
---
Last modifed on May 15th, 1998.