Bob will be making special guests appearences in Active Worlds.
Active Worlds is an exciting graphical chat program with a rapidly growing online community. Come choose an avatar and join us for Windows chat. All you need is the Active Worlds softwear, and you can download it for free!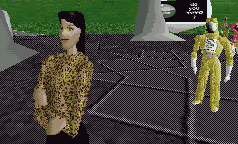 Click here to visit Active Worlds on the web and download your FREE software
Coming Soon!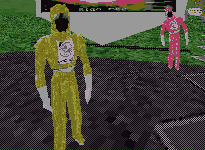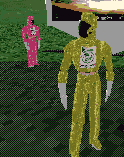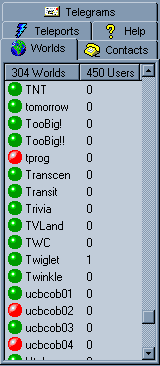 We will be in the Transcend world
To "teleport" to the trancend world, from Active Worlds:
Click on the "Worlds" Menu on the left from your Active Worlds window, as shown here on the left.
Scroll down untill you see the link to Transcend
Select Transcend by double clicking the round button on the left next to "Transcend"
If you have any problems navigating in Active Worlds:
Talk to one of the friendly moderators in the Active Worlds gate. When you log into Active Worlds you will automatically be teleported to the Gate. The moderators are called Gatekeepers and Peacekeepers, they will help you with any of your questions.